Project partners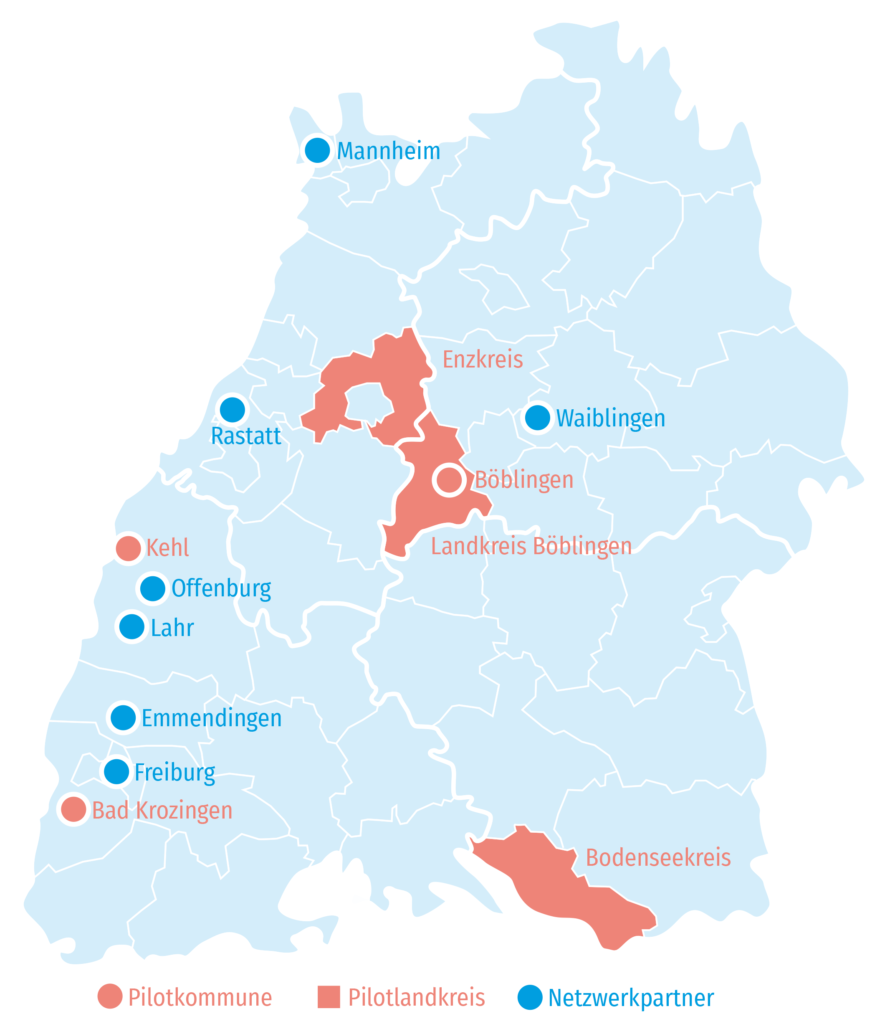 For the development of user-oriented instruments, the exchange with pilot municipalities and districts is essential. By cooperating with six pilots, a practical implementation of the project can be ensured.
In order to ensure that the project is as broadly based as possible and that the topic of climate change adaptation is brought more strongly into the municipal focus, additional municipalities are participating in the project as network partners.
The project advisory board supports the project team in strategic questions concerning the orientation and implementation of the planned measures.